June 17, 2022, 4:00pm - 11:00pm, The DORA District at The Banks
2022 marks our third year producing JBP and second year hosting it on The Banks in the DORA District. This year we will be expanding our reach, remain intentional in regards to overall impact and programming, and of course 'knocking it out the park' along with our community and partners!All are welcome to celebrate with us as we aim to cater to a wide range of individuals and families. We'll have a dedicated artist zone, family zone as well as entrepreneurial and networking activities.
This event is free to the public and open for all ages.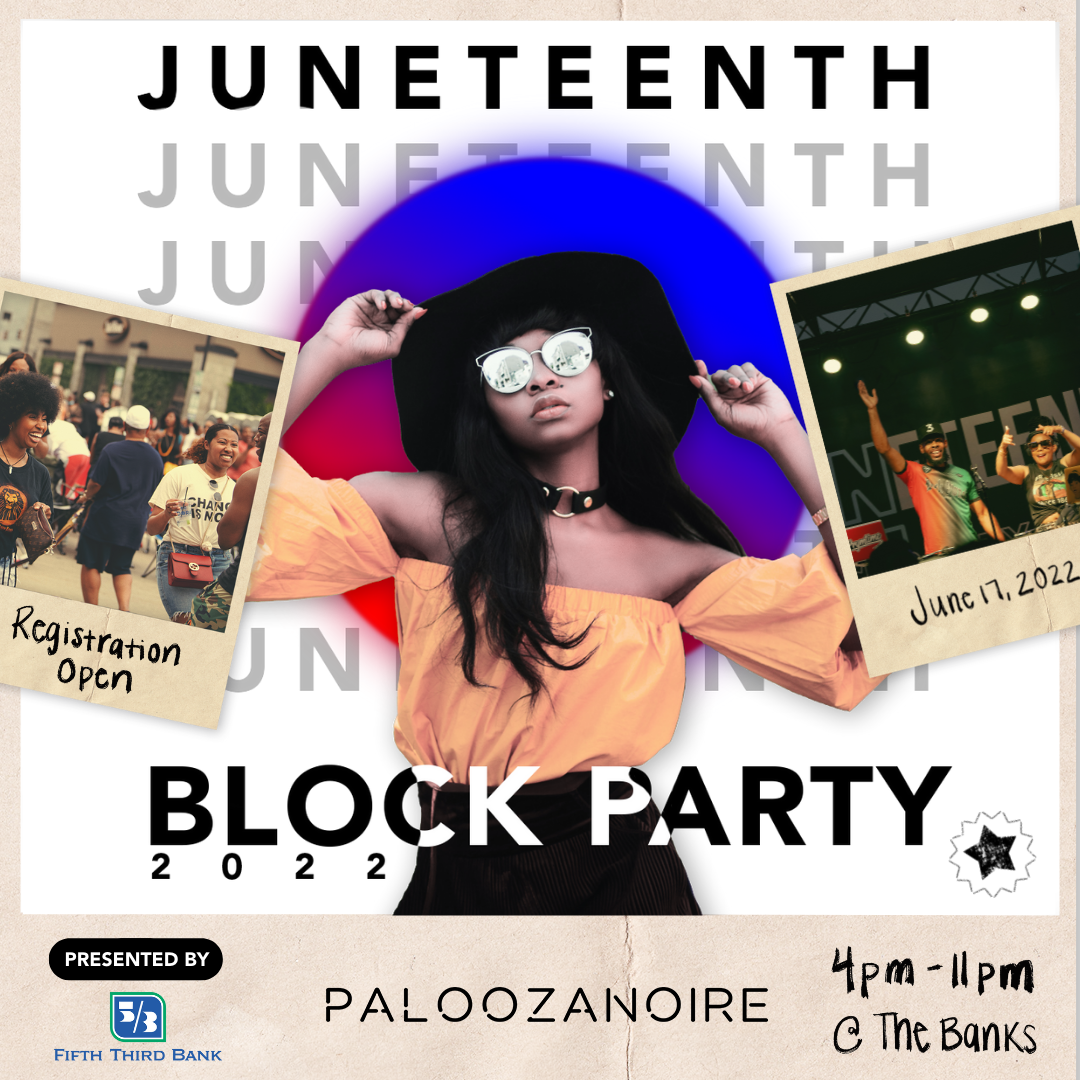 The Paloozanoire Experience
Juneteenth Block Party 2021 DORA District at The Banks, Cincinnati, OH
Black & Brown Faces 2022, Cincinnati Art Museum, Cincinnati, OH
Thank you to all of our sponsors!














































Don't miss an announcement and get first access to exclusive events!